Creative Communities Igniting Change is a European project which seeks to create a new and effective model for creative industries training and support within a community environment; one that provides access to vocational education for key target groups but also leads to broader economic innovation and revitalisation.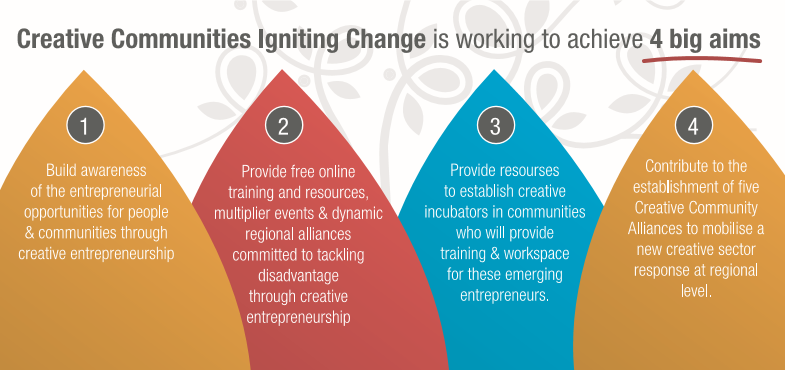 The creative sector has a major role to play in creating entrepreneurial opportunities, which tackle discrimination and inequality in the field of entrepreneurship and employment. With partners from Ireland, Poland, Sweden and the United Kingdom, our project targets those vulnerable to economic disadvantage.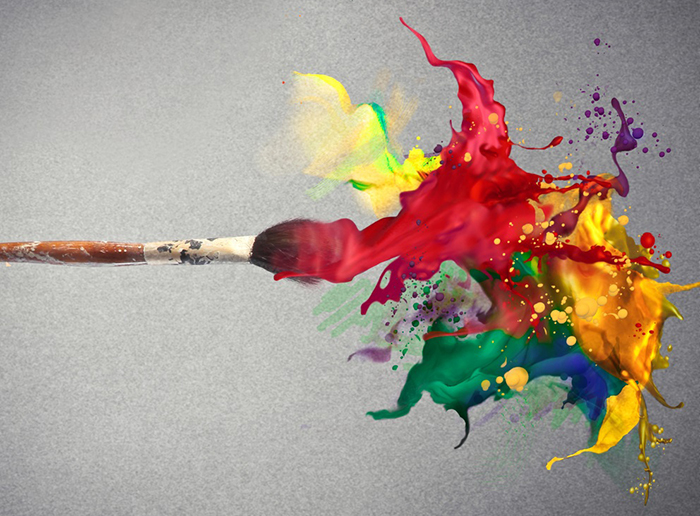 Particular attention will be paid to engaging young people with the creative sector through training as a stimulus to more positive thinking about future career or self employment options. Women and older people will also be able to engage in training for employment opportunities generated around creative resources.   The unique aspect of this project is providing VET access though creative communities. Our two strand approach is innovative:
Hard to reach target groups will benefit from multi faceted community based capacity building and resources to give them an incremental development path to self employment/employment.
We will train and equip communities to become VET access hubs to nurture local creative talent through promoting skills of creativity, entrepreneurship, and technical ability. By remaining in their communities, the brain drain from the regions that typifies the creative sector is negated.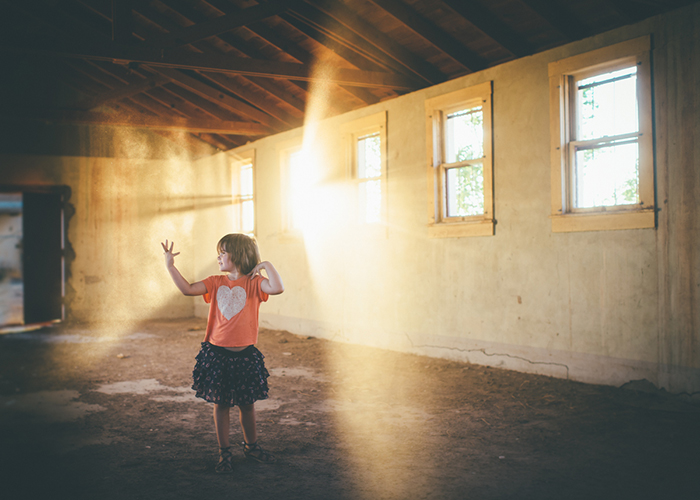 Based on ideas rather than physical capital, the creative economy straddles economic, social, cultural and technological issues and is at the crossroads of the arts, business and technology. The Creative sector is undergoing rapid and strong structural change, primarily due to technological development, bringing both new challenges and opportunities.
Creativity and innovation are now driving the new economy and regions that embrace creativity generate significantly higher revenue and provide greater stability into the future.